Michel Verdier
Create Your Badge
---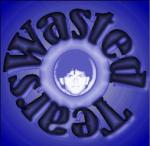 Wasted Tears is a compilation of songs written between 1988 and 1993: The Navy/College years
The links below will navigate you to MIDI's associated with songs I wrote during the Wasted Tears era. I may, or may not, have newer musical renderings. It's all smoke -n mirrors from this musicians standpoint. The songs flow in the head, but, feedback makes more songs come to surface.
Order Me: $8.00 plus s/h
| | |
| --- | --- |
| The Song | Why? |
| | There's no method to the madness. |
| | In the late hours of night, don't cry. Just feel. |
| | If you ever find yourself falling in love. Just let yourself fall. |
| | Sometimes, it's better to go after the girl. Even if it means getting kicked out of your fraternity. |
| | There's somethin' about love; a pretty girl, and feeling funny about it. Wish it came around more often. |
| | The Redder side of feeling' blue. |
| | If I had half a brain, I'd read between my lines. |
| | You don't have to date Dagwood, Red, but, I've gotta take Snoopy out for a walk. |
| | It's just a bird. |
| | Don't let the door hit your ass as you leave. |
| | When you fear having to succeed more than once. |
| | Nothin' better describes Van. |
| | Aren't we glad the good lord gave us another day? |
| | I just hope it isn't adulthood. |
| | Sometimes, you just have to party. All work and all that. |
The Second CD,
Focus

Focus focuses on getting you focused on what you were born to focus on. >:)
I've been lying about developments on Focus since Aug of 1998. Truthfully, I've been too busy working on Linux advocacy and I should find my musical roots again. If you agree, send mail to Van, nee: Songwriter.
In memory of Vincenza Feola, a lovely lady who died 6:41 PST 10/20/98
---
Really Old But Still Quite Active! >:)My thoughts on some of the most inferior software & hardward vendors out there. I wouldn't make these points if these companies' products hadn't cost me exorbitant money and time in testing how deficient they are: Turtle Beach, Lansource, Plustek, and, understood: MicroSoft, and more to come. Maybe now these people will respond to my complaints. >:)
16,251,930 hits since July 28, 2006.

Mail me, with your comments.
I updated this page on Wednesday December 31, 1969 5:00:00 PM Van